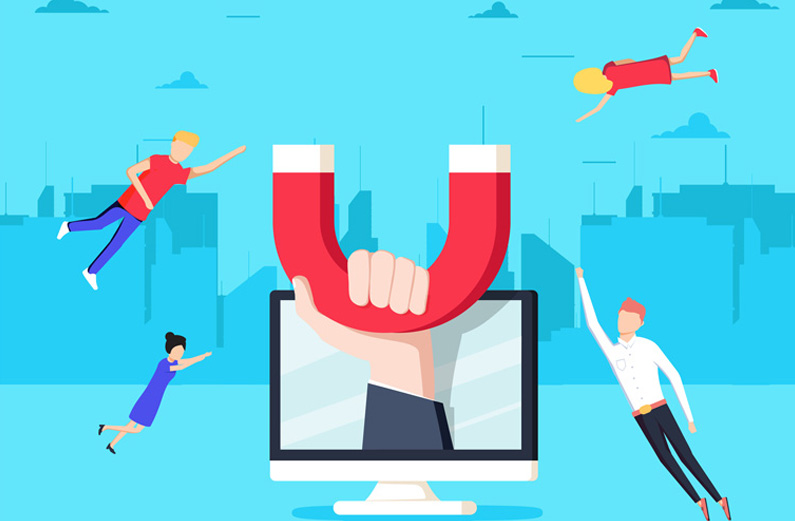 How To Attract More Dental Patients
How do I increase new dental patient numbers is a question posed by almost all dental practice owners, every year. In 2021 that question will be more relevant than ever. Whether you're a new dental practice owner, own a long-running established dental practice, manage a group of corporate dental practices or simply plan to grow your dental practice; competition is fierce.In a business landscape still getting to grips with the Covid pandemic, it's more vital than ever to take the steps required to put yourself in the best position to maximise new dental patient numbers.
The following list is designed to help you attract more dental patients. By taking action now you'll improve your dental business and sleep better knowing you've left no turn stone unturned when it comes to dental marketing in 2021.
Your website is often the very first impression you'll make on a potential new patient so investing in the best possible website you can afford is a no-brainer.
Everyone uses Google to shop for information; products, health, travel, beauty, holidays, the list goes on and on and includes: dentists, dentistry and dental treatments. So, your customers and patients looking for a new dentist more than likely use Google search as their first go to action when it comes to your dental business.
Avoid cheap or cheap-looking websites. Generic looking websites won't engage potential new patients and, in fact, may actively put people off. Dental services are still associated with anxiety for a lot of people so this needs to be taken into account when investing in what is essentially your company brochure online. It's also your own salesperson working for you 24 hours a day, seven days a week so think of it as your most important employee!
FooCo has been thinking about and delivering dental websites since 2007 so we think and breathe; design concepts, user experience and what a dental website has to do to drive new patients through our client's door.
2 Your Sales Team is Huge – Use It!
As the UKs first and foremost dental video marketing provider we understand more than anybody what real patient power means. As a dentist you provide an essential service, one that sometimes can completely change a person's life, for the better. You'd be amazed what your dental patients will do for you if you ask them. Think about your current patient list and create a shortlist of who you think will be willing to write a testimonial for your website or, even better, film a video testimonial.
It's really hard to fake a patient video testimonial, viewers can spot them a mile off. Genuine, heartfelt endorsement on the other hand is hugely powerful when it comes to convincing a new patient to book an appointment.
3 Reviews Are the New Word Of Mouth
It's best to get in the habit of asking patients to write or leave you a review immediately after the appointment while they're still in the practice. Recording or filming a testimonial means you can also extract what's been said for use on your website and social media accounts.
There are a number of ways to encourage patients to help out with reviews and testimonials and, at FooCo, we advise all clients on how to use their patient base to build trust with all potential new patients in the future.
We've seen how a positive online reputation delivers more patients and ask dentists and orthodontists to consider this simple point. Imagine you're someone looking for a new dentist but can't decide between two options. Would a practice with multiple positive online reviews sway your decision if it was up against a dental practice with no reviews?
Google reviews are the most important ones when it comes to local Google search so if a patient uses Google search to find your dental practice, or even Google Maps, they will easily be able to see your Google reviews right along with your address.
If you do get a negative review our advice is to deal with it quickly and professionally so you can explain you position clearly to any disgruntled patient. Reporting unfair reviews to Google is an option but not one that is usually resolved quickly.
Investing in SEO can have dramatic effects on increasing new dental patient numbers but it has to be explained, thought through and have a crystal clear strategy behind the work. There are some golden rules dentists need to think about before signing up to any SEO contracts.
Don't optimise a website you're not 100% happy with. Why push extra traffic to a website not set-up to convert those extra eyes into paying dental patients.
If your dental practice is located in an area of high population density and you have multiple competitors vying for a pool of patients it makes sense to get Google to rank your website as high up as possible.
Don't waste money on SEO if you've very little dental competition in your catchment area.
If you'd like an honest appraisal of what is and isn't possible when it comes to dental SEO then arrange for a free consultation with FooCo. We'll advise on keyword strategy and do a thorough website analysis for you, for free.
5 Google Adwords (Now Google Ads) – PPC For Dentists
Google adwords (Now Google Ads) for dentists, or pay-per-click, guarantees more traffic to your dental website so, again, make sure your website is as good as it can be and set up to convert more traffic into real dental patients.
Like SEO, you need the right keyword strategy and the right ad copywriter to maximise what you get out of your budget. You only pay for the clicks on your ad so it's an efficient way to spend your marketing budget.A dental marketing company like FooCo knows how to maximise return on your PPC budget. For example, it might be more cost-effective to use PPC sporadically. Take seasonality, offers and dental promotions into consideration and create the right ads, accordingly.
If there's one thing the Covid 19 pandemic has taught us when it comes to the sales of goods and services, it's safety and convenience is a winning combination. Right at the start of the pandemic we at FooCo encouraged all our clients to start offering dental video consultations via Zoom, Facetime, Skype or any other convenient video sharing platform. This is a service that was growing before the pandemic struck but has now accelerated to the point that if you don't offer this option to "meet" new patients you risk losing them to dental practices who do.
Feedback suggests video consultations are extremely popular and here to stay and actually offer a great opportunity for dentists to sell their expertise and dental services.
7 Social Media Marketing For Dentists
Using popular social media sites like Facebook and Instagram to share dental marketing messages will help you connect with potential patients as up to 78% of dental patients now have a social media presence. For best results, make sure your profiles are up to date and also be sure to post engaging, informative content on a regular basis.
You're not just there to advertise your practice but engage with your audience and show what life is really like at your dental practice.
Make sure someone is monitoring your social media accounts for mentions of your dental practice and to post images, offers, promotions and day-to-day information to remind your audience you're there for them.
Social media is also an important platform for customer service. If you have any disgruntled patients, they may air their complaints on your profile page so make sure to publicly address any problems they may have. This will help deliver a positive image of your dental practice.