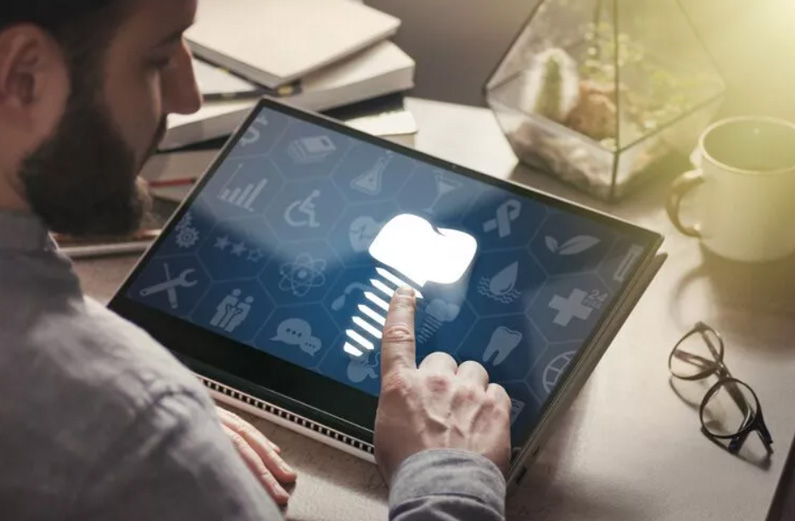 Dental Implant Marketing
When we speak to our dental clients about their marketing objectives one of the most common questions we get is "how do I increase my implant cases?
The first thing to say is it's the right question to ask. According to the Royal College of Surgeons website there are 1.8 million over 65s with an urgent dental problem and around 11 million denture wearers. So, the market for new dental implant cases is there and the challenge for dentists is to position yourself and practice so that you maximise the number of new dental implant patients coming through your door.
Best Dental Implant Marketing Strategy
The first thing to accept when devising any marketing strategy is not to fall into the trap in assuming all patients are the same. If you stop and think about it we can immediately break down dental implant patients into two distinct categories; those who know about dental implants and are actively seeking a dental practice to provide the service and those who would benefit from dental implants but just don't know it yet. We'll call them patient group 1 & 2.
Group 1. Patients interested in dental implants, know they need and would benefit from them.
The chances are this group have been diagnosed as needing dental implants by another dentist or has heard about dental implants from a friend or colleague and knows that it's something they need.
Some common scenarios with this patient include:
Surprised by the cost when diagnosed by their dentist and are shopping around.
Told they would need implants in the future and are ready to take the plunge, but still need some reassurance and hand-holding through the process.
Ready to purchase but want the best and have spent many months researching dental implants. They're very informed and have specific qualifiers in mind when searching for a dentist and implantologist.
Returning patient who has had implant treatment in the past and needs another implant, or is dealing with a failing implant.
They may be the child or guardian of a senior. This person is looking for a dentist to help their loved one deal with a known dental problem and may or may not be directly paying for the treatment.
For Group 1 patients your marketing efforts will be very focused on your implant services themselves. You'll be up against a lot of competition, so your efforts should explain how you're the best person/team/practice to meet their needs — whether through cost, outcome, experience, or all of the above.
Group 2. Dental Implants could change their life; they just don't realise it yet.
Some common scenarios with this patient include:
Experiencing dental health issues like periodontal disease, advanced decay, or broken/cracked teeth.
Missing one or more teeth.
Denture wearers frustrated by their limitations; loose, no confidence in bite, can't eat desired foods, feel socially awkward and quality of life is suffering.
They're a child or guardian of someone who has one of the issues above.
For Group 2 patients your marketing efforts should be focused on these problems and what life could be like if they fix these problems. The goal is to get them through your door so solution where their problems will be solved.
How to increase dental implant cases
FooCo have been helping dentists drive up implant cases for over 15 years. How? By creating bespoke, effective digital marketing strategies aimed at implant patients in Group 1 and 2.
Website first, second & third
Your website is the shop-frontfor all your implant marketing efforts. Everything from online ads and social media interactions to word-of-mouth referrals and Google search will all direct patients to your website.
Your website needs to be as good or better than every other dental competitor which means an unerring focus on user experience, conversions, and SEO. And if your site was designed more than 5 years ago, you need an update.
Click the link if you're in any doubt about what you need for more dental implant patients
Feature implants prominently on your website
Create a page or pages on your website about your dental implant services. Just like your website as a whole, this page should focus on user experience, conversions, and SEO. You can use this page as a landing page for your dental implant ads, but we also see results when used as a source for organic (non-paid) traffic.
Create dental implant pages focused on answering patient questions, highlighting benefits, and building trust.
Highlight before and after photos
Offer a compelling call to action (free implant video consultation)
Same-day treatments available
Detail first appointment
Detail benefits of implant
Explain payment options
Create a conversion-optimized landing page
Google Ads or PPC if done right, work. Create a proven ad campaign with the right text and you'll get clicks through to your website. But getting a potential patient to click on your ad is only half the work; make sure you're sending them to a page that will help the patient cross the finish line and book an appointment.
A dental implant page on your website can be a great landing page but for those who want to push their implant marketing to the next level, we recommend creating a conversion-optimized landing page.
This type of landing page is fully focused on just one thing; getting a patient to book an appointment. Compared to the dental implants page on your website, this page is much shorter and to the point. The assumption is that someone who clicks on an ad already has the intent to book an appointment and this page should make it as easy to do this as possible.
Remind the patient why they're looking in the first place.
Your Google, Facebook or Instagram ads, service pages, and landing pages will focus on implants for patients in Group 1; the ones who know they need dental implants. Make sure you also reach patients n Group 2.
Create ad campaigns targeting searches around "problem" keywords like "loose dentures"
Speak to these problems throughout your website, including on your blog
Highlight the benefits of dental implants on your social media pages and website
Offers & Promotions
Everyone loves a deal. Even if you don't want to offer a discount or special on your implant services, don't completely brush aside the idea of running a special offer. There are plenty of unique and effective implant promo ideas that might be a good fit for your practice:
Free implant consultation
Payment plans
0% financing
Discount on 2 or more implants
Free teeth whitening
Advertise "prices starting from"
Advertise average savings for a limited time only
If you're unsure about offering any sort of discount, test it out for a short period of time.
Create a Facebook strategy
Use a sequence of ads aimed at potential patients based on how ready they are to book an implant appointment with you. It involves sorting your audience into funnels and creating ads for each of those funnel stages:
Awareness — Turns strangers into prospects
Consideration — Turns prospects to leads
Decision — Turns leads into patients
The reason this strategy is so effective is that most people won't be ready to make a decision about implants after seeing just one ad. Instead, most conversions happen once a user interacts with your practice's brand over multiple advertising touchpoints.
A Facebook ad funnel strategy does just that.
For a more detailed conversation or to arrange a video meeting please contact us today